This was the third time we enjoyed December with a shared Advent calendar. There are some activities that now have become yearly must dos. Below are this year's highlights.
December 1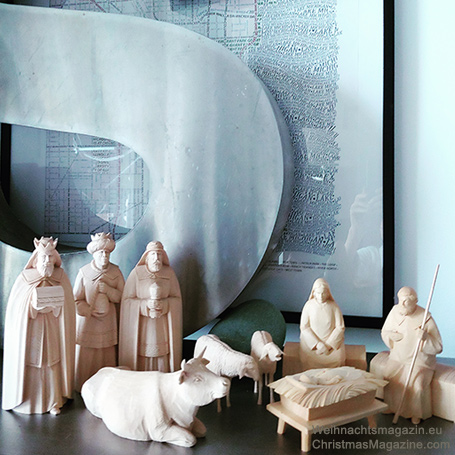 Time to display the nativity scene. We have hand carved figures from a German artisan, and I like to admire them throughout December. I know this is not the proper way according to many traditionalists. But this is how we like it.
December 2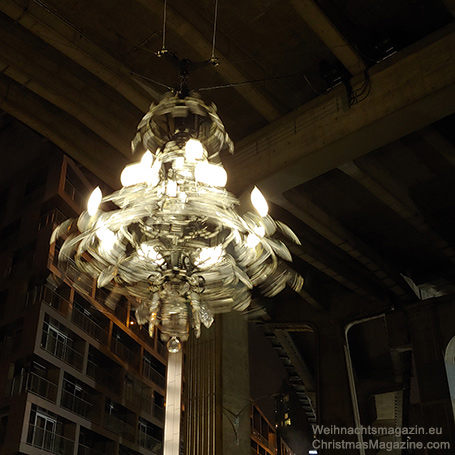 We went for an after dinner walk to have a look at a newly revealed art installation in the city. It's a Spinning Chandelier by Rodney Graham. The installation hangs underneath a bridge deck. The contrast between a concrete structure and a chandelier is quite intriguing. The chandelier lowers and spins for about 5 minutes 3 times per day.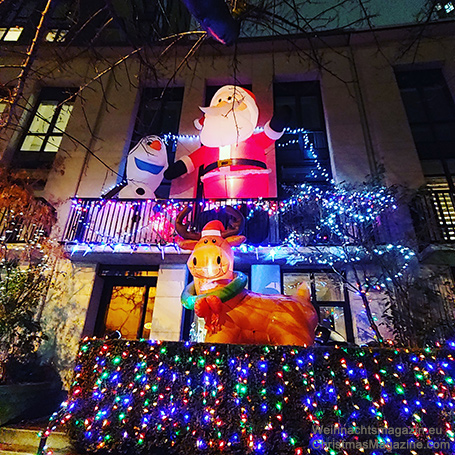 December 7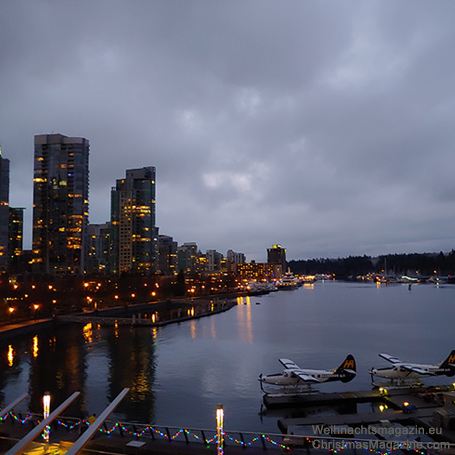 The night before we hosted our Christmas open house. As a result, we took it a bit easy the day after… We had a delicious dinner at the Vancouver Christmas Market.
December 8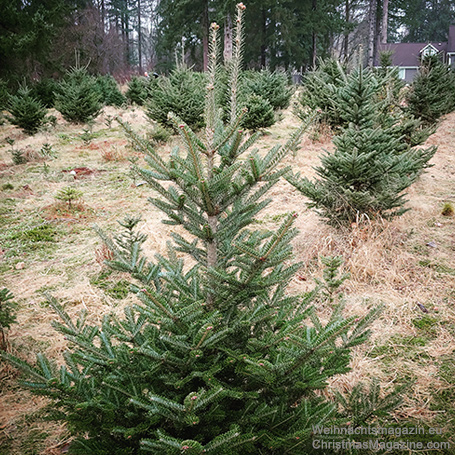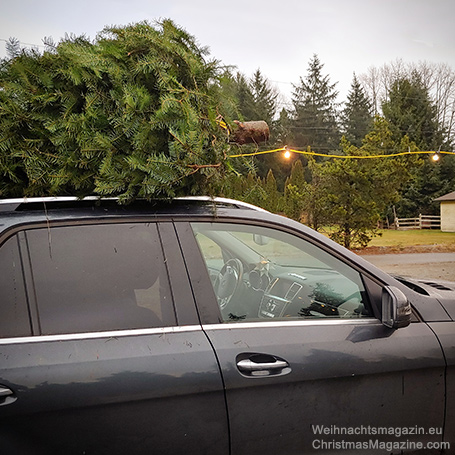 Time to get the tree! This year we had dear friends of ours join us. This made it even more special. The day started with a hearty breakfast at Denny's. Then we drove out to Alouette Tree Farm in Maple Ridge. I was a bit worried about my friend finding the perfect tree. I know that he is very picky and can take up to a hour to find the tree. She on the other hand is advocating for many years to get a smaller tree.
With us, Klaus finds the tree and if we both agree, he saws it down. the third tree we saw was the one.
December 16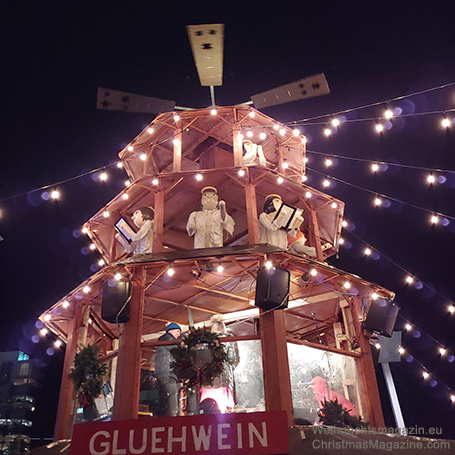 We went for a visit to the Christmas Market for dinner. We just love the seasonal delicacies. It warms your tummy and your heart. But this time we also had to get a stocking stuffer for $15.00. Well we both went a bit over budget. Klaus' stocking stuffer was ingredients for a wonderful home cooked pasta dinner!
December 17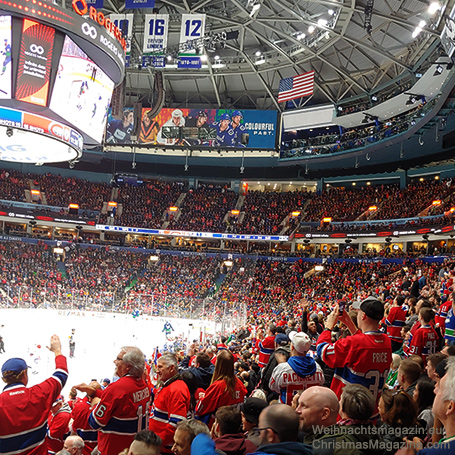 We saw the Vancouver Canucks vs the Montreal Canadiens. Not only did we loose, but we also surrounded by Canadien fans.
December 18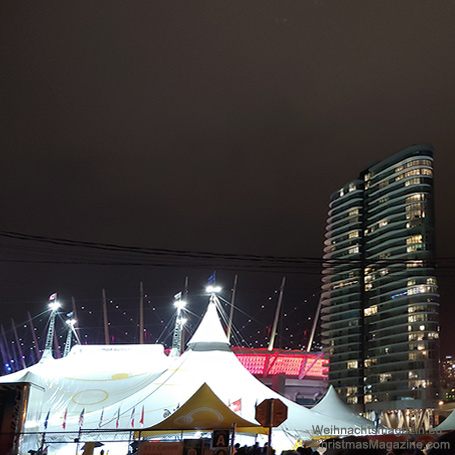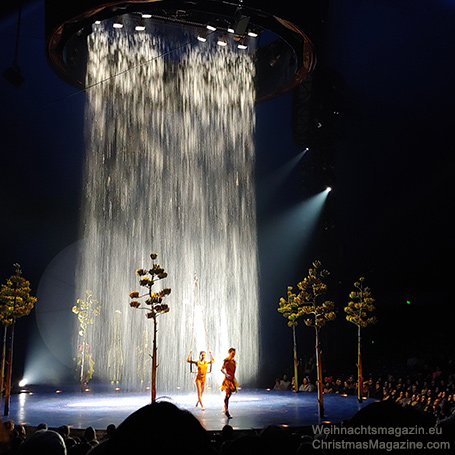 If Cirque du Soleil comes to town, we show up. This was Luzia. These artists sure never disappoint.
December 19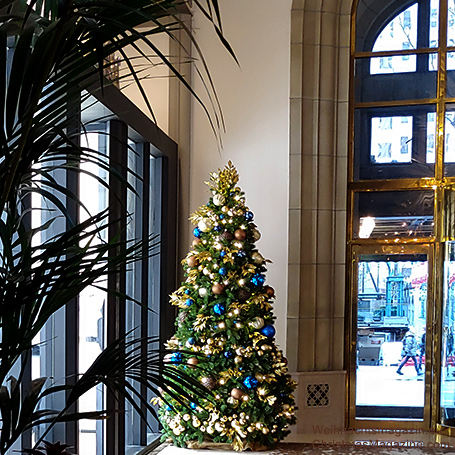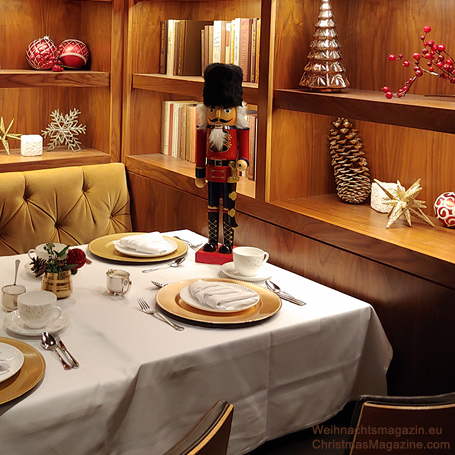 In 1993 we wanted to have High Tea at the Empress Hotel in Victoria, BC. We were very young then. Klaus called for reservation and was told, that there is a dress code. Needless to say, we did not go. All these years later we enjoyed it at the Hotel Vancouver. And yes, we did dress nicely…
December 20
The small plates dinner with friends has become a favorite in our Advent activities. Klaus and I each cook a few small courses for the dinner. Once preparation is done, we write our menu on a large piece of paper, that's put on the fridge. Once our guests arrive, the dinner begins. The meal is served in the succession as we feel like.
Menu
* * *
Graved Lachs with Honey Mustard Sauce
* * *
Roasted Red Beets, Burrata, Balsamic Vinegar
Optional: Prosciutto Di Nolcia and Wild Boar Prosciutto
* * *
Enchanted Forrest Mushroom Medley on Brandy Cream Sauce
* * *
Torched Sablefish with Thyme Parsnip Butter
* * *
Triple Sec Perfumed Orange Crisps
* * *
Carrot Steak on Orange Cardamom Sauce
* * *
Pippi Longstocking Salad
* * *
Cheddar Tomato Toast
* * *
Surf and Earth Scallop and Fingerling Potatoes
* * *
Selection of Cheese
* * *
Coupe Romanoff
* * *
Rum Marzipan Truffles
* * *
Swiss Coffee
* * *
* *
*
December 23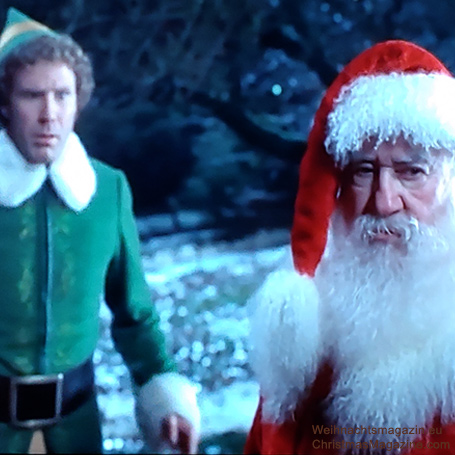 This day was a huge surprise! I have a dear friend who loves the movie Elf as much as I do. So her and Klaus organised dinner and a movie at her place. Another couple joined as well. Klaus made the most delicious spaghetti bolognese, and our friend was a gracious hostess. After dinner we then watched the movie. It was just beautiful a beautiful ending to the Advent season.
December 24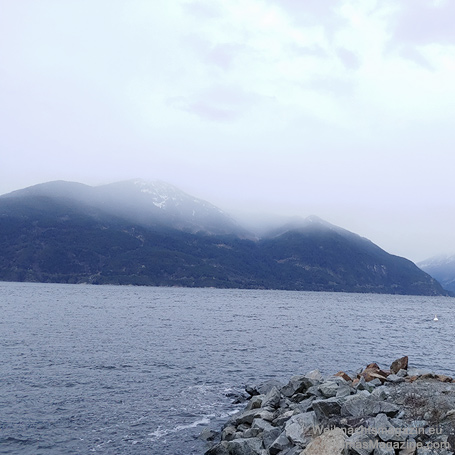 As we planned to sell the car in the new year, I thought it would be nice to go for a short road trip to Squamish. There's a tiny little restaurant and they serve simple hearty food. The drive up there is spectacular no matter what time of year.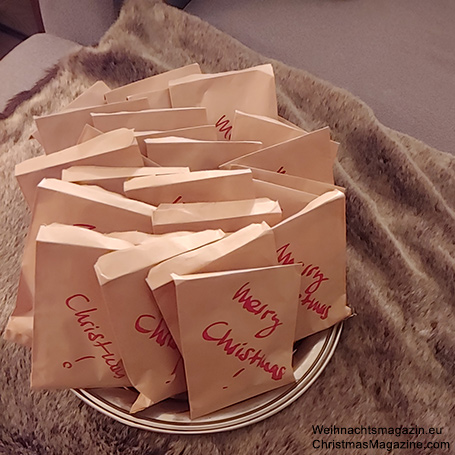 Over the weeks leading up to Christmas we received so much sweets. It was way to much for us to be eating it all. So I made little treat bags. After dinner we snuck down to the lobby and left them on the table.
That was it for 2019. It was wonderful.
If you ever want to try an Advent calendar filled with activities, here's what we did the first time we had one.
The PDF for the envelopes is available on our Etsy store:
Numbered cards – Instructions for foil application
Cards with inspirations